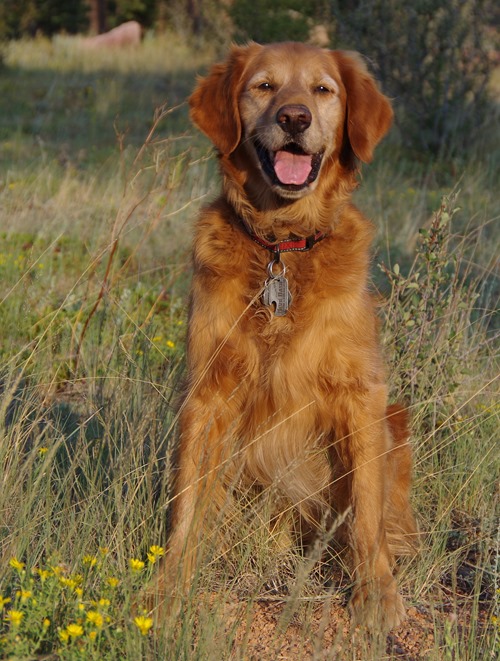 A name can say so much. River. For most, that was his name. But for all the people who he touched with his warm joy and love, River Dog was his full name.
He came to me at a time when we both needed loyal companionship, and our lives were forever entwined over the decade that marked my 30s.
The story goes that he was dropped at a dog pound in Kansas as a yearling with the lame excuse that he wasn't a good hunting dog. At just about the same time, I realized that my grieving for Ginger Dog had reached its full conclusion, and I was ready for the presence of another dog in my life.
Meanwhile unbeknownst to both of us, the big-hearted folks of the Golden Retriever Freedom Rescue (GRFR) were hard at work in an elaborate matchmaking scheme that would bring us together and forever change our lives. On the first day of February 2005, a knock at my door was followed by the warm greeting of a GRFR volunteer and the shy, yet excited wagging tail of my soon to be furry friend.
We spoke of the dog's past and my responsibilities as his potential new owner. Of utmost importance, she emphasized that if I wanted to keep him, this would be his forever home. I relished the notion, took it to heart, and promised that if we were a good match, I would always put his best interests first.
As I spent time getting to know the fortuitous dog, the volunteer shocked me by revealing his name—River!
She said I could always change it, but I immediately assured her that wouldn't be necessary. After several year's of kayaking on rivers that became my holy ground following Ginger's passing, I took the name as a positive omen and began to imagine the life that lay ahead for the excited red-haired dog and me.
An hour later, the volunteer left the house with empty leash in hand, and so began my incredible journey with River Dog.
---
Now almost ten years later after countless adventures together and his constant presence by my side, I'm forced to say goodbye to the most loyal, incredible dog I could ever hope for. He was a dog for whom superlative descriptions flowed easily—"The best dog in the whole wide world!" as one friend often uttered when hanging out with us.
His name was truly an omen of all the good things to come in our lives. Ten years of exploring rivers together were the obvious metaphorical description of our time together, but more importantly was the journey that we shared together—a metaphorical river through life that spanned a decade and that will forever remain a core part of my soul. I will be forever grateful to have shared the gift of life with such a wondrous, loving creature.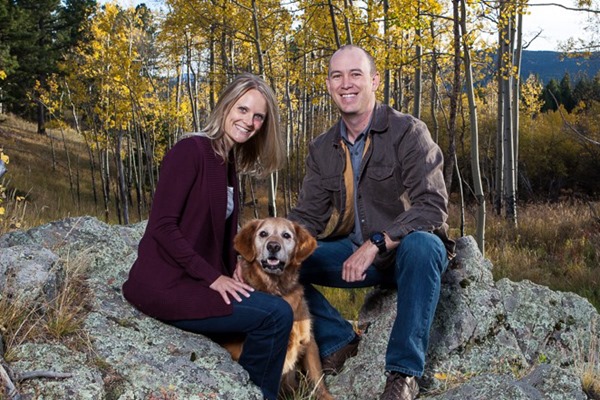 Part of me wishes to tell the full biographical story of River Dog, but I know that such a task would take forever and would never come close to conveying the full essence of his life. Instead, I take solace knowing that he accompanied me through an adventurous era of my life and was only able to say goodbye to me after he knew that my heart was lovingly entrusted to Kelly.
The past year for River, Kelly, and me was filled with so many joys that included our moving in together that resulted in River  becoming Kelly's little love bug, our summer together including the Main Salmon River trip, and the autumn of a lifetime that included the hike to Upper Blue Lake, our engagement in Steamboat, my last adventure with River Dog to Moab, and our blessed last day together. It is these memories that fill my heart and mind when I now remember River Dog.
Weeks after losing him and being inundated with a constant flood of amazing memories, I still struggle trying to summarize both the dog himself and the impact he had on my life and those around me. Perhaps, it's simply not possible to capture and convey a life through writing. Perhaps the photos and his very name are the best I can do to memorialize him. And perhaps the best thing I can say is what I told him throughout his life, his last days, and his final moments on Earth—I love you, River Dog.
---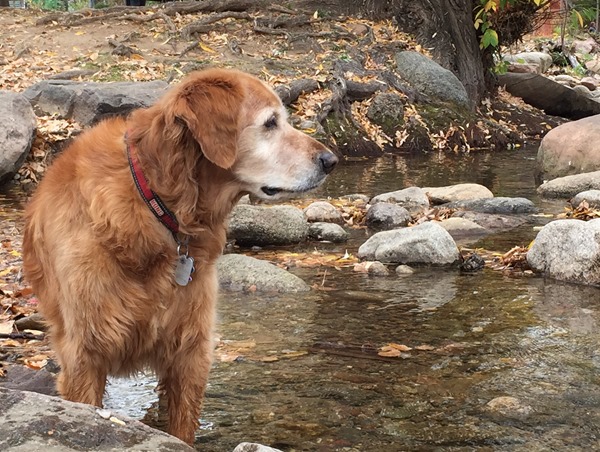 River Dog
12/11/2003 – 11/2/2014
---
I know that all of you have your own fond memories of one of the sweetest dogs ever—River Dog. I hope you enjoy these photos from throughout his life.If you have any you'd like to share with me, I would truly appreciate them.
Click here to open the River Dog photo album in its own window
---
I also collected assorted video clips of River Dog including his starring role in Snow Day and compiled them in YouTube playlist that you can see below or in a new window.
---