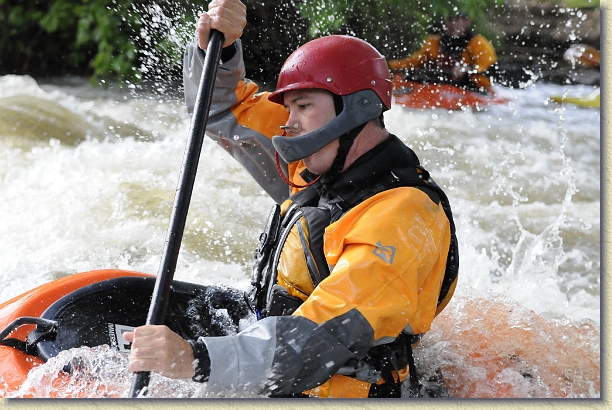 Boulder Creek finally started flowing last week and I had a few really fun runs on it that were captured on camera by friends on the banks.
On Friday, I ran Lower Boulder Canyon for the first time ever at a manageable level of 300cfs. Most of the run was straightforward, but the Elephant Buttress was a bit tricky and it wound up flipping me about 3/4 of the way through the rapid. I rolled up after bouncing along some rocks and finished the run with a smile on my face!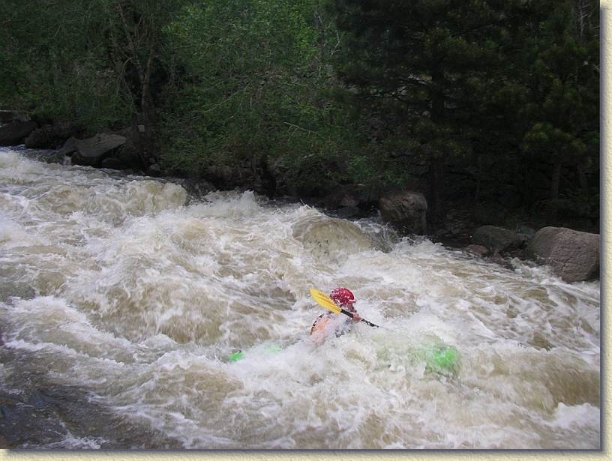 The following day, the water started really pumping on all the rivers and creeks in Colorado as a result of the continuous warm weather, and Boulder Creek shot up to over 800cfs! I was on the Poudre River all weekend (4.5-5ft), but when I got back into town on Monday, I went out for a town run at 700cfs with a few friends. There were lots of playful waves throughout the run and we were lucky to have a friend of a friend (David) take some beautiful photographs of us in a play wave near the library. We finished up with margaritas at the Playa Azul take out which officially confirmed for me that summer has arrived!